Testimonials
We are pleased to write this letter of recommendation for Mr. Art Johnson who is a sales agent with Tucker Realty Co. Art is a very personable man who genuinely cares for others and is more than willing to go the "extra mile" for his clients. He pays close attention to detail and always conducts business in a professional way. Art has demonstrated a strong work ethic and is a true gentleman. It has been a pleasure getting to know Art and we know that he will work hard for you if given the opportunity.

Sincerely, Marcus and Carol Clark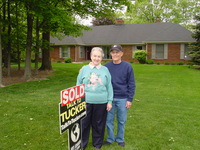 Dear Art,

I find it hard to put into words my sincere appreciation for your absolutely outstanding guidance and the shepherding throughout the process of selling the only home we ever owned (42 years).
You made a difficult process move along smoothly, and your calm demeanor from the first day we met you helped reduce our anxiety as we were going through the BIG EVENT!
We are so glad you sent us your excellent letter of introduction last December after we took our house off the market during Christmas. We kept that letter because it portrayed a truly CARING person...and you turned out to be just that, a truly caring person who put us first throughout this selling process.
Art, we are convinced that your expertise in presenting and marketing our home is what sold it after ony four showings.
We also have been more than satisfied with the contractor/repair people you recommended that helped us make needed repairs after the inspection..all 1st rate people.
Art, you can be assured we will highly recommend you to all our "moving" friends; you have truly become a trusted friend as well as our real estate agent.
Many thanks for a job very well done.

Sincerely,

Sam and Wilma Preissler
We have had the privilege of working with Art Johnson 3 times since 2000. The first time he helped us purchase our first home after moving to Indiana. He diligently lined up many viewings as we searched for that "perfect" home. I think we looked at over 40 before making a decision. In the process he provided a wealth of knowledge on what we should look for inside the home, pointed out areas of potential concern and provided the steady thought process to what could have been a purchase based on emotions rather than sound knowledge. His calm demeanor and always positive approach to helping us purchase that home lead us to work with him again as we sold that home and purchased another, AND sold again as we moved to another state this past spring. His advice on how to get the homes we sold ready and efforts to beautifully write about, photograh and list our homes helped us sell the first home we bought with his assistance in just 16 days after it went on the market. When we secured his help on the home we just sold we told him we expected him to beat that record...he did...and we sold in 13 days! We would highly recommend Art Johnson if you are buying or selling a home. Once you work with Art you won't want to work with anyone else! In fact we suggested he move to KY and help us when we are ready to buy a home at the end of our rental period. He declined but will work with us helping select a top notch agent in this area as well. He continues his support even after you've sold or bought. You won't go wrong with Art Johnson.

Richard and Regina Hoffman
Independence KY (formerly of Fisher, IN and New Palestine, IN)
Art Johnson was recommended to me by a friend who had worked with him, successfully selling two rental properties. At the time I asked my friend if he knew any agents, I was quite frustrated. I had moved into a new house and had been trying to sell the condo I moved out of for almost a year. Making two house payments was very stressful for me.
I listed my condo with Art and it sold in less than 2 months. Art is very experienced in what a particular property needs in order to sell. He made some recommendations to me that I followed, such as changing the interior paint color in a few rooms. Because of his many years of experience he was able to see my condo as a prospective buyer would. The changes I made caused the condo to sell much faster.
Another thing I like about Art is his kind, calm, confident personality. By the time I met him I was stressed out and worried that the condo would never sell. He was so nice and reassuring throughout the process. He really helped me stay sane! He is knowledgeable, professional, and quite likeable. I would hightly recommend him for any real estate needs.

Sincerely,

Stephanie A. Wright, DDS
We made one of the most difficult decisions in our lives, sell our family home of 33 years and downsize. Our 2 story home was converted from a barn, and needed some upgrading before we could sell. We needed someone who would understand the uniqueness of our home.

It would take an agent with years of experience, especially patient with inexperienced sellers, and commitment to details, details, details! A good friend assured us that Art Johnson had all these qualities and a list of accolades too long to mention.

The most important aspect of selling a home is the trust and respect that is formed between realestate agent and seller. We had no doubt that Art Johnson's keen sense of the buyers wishes would be paramount in the decision making that would enhance the value of our home, that definitely would increase the number of showings, thus resulting in a quicker sale. Art Johnson made that happen. We sold our house in 6 months, at a price we hoped for and created a friendship with Art that will last for years.

Now we've entrusted Art with the task of finding us a comfortable, smaller house for our retirement years. We have no doubt that will take place very soon. Art is a man of his word, enjoys his work, and is a delight to be around. Thank you Art for making this journey with us!
My career has required several relocations and each time we have bought or sold property we always contact Art Johnson of Tucker Realty. We trust his experience, understanding of the market and his consistent professionalism. His extensive experience has provided us with expert advice and dependable counsel along the way. Art Johnson is widely known for his integrity and for his sincere desire to provide his clients the best servie possible. He was persistent throughout the process and kept us well informed whether we were buying or selling property. Donna and I can also recommend Art Johnson without reservation because he went right to work for us and got the job done.

David & Donna Spittal
After interviewing a number of real estate agents from several companies, it was a relatively easy decision to ask Art to help me start my retirement by selling my existing home so I could downsize into another. Art presents himself as personable, professional and confident. It was evident from the beginning of our conversations Art was intimately familiar with the process and all the paperwork involved with selling and buying homes. He was very adept at explaining everything in layman's terms for us novices. It was evident early in the process that Art was very detail conscious, acutely aware of the traumatic impact of changing homes, and had a dedication to real estate that provided him with extensive experience he was willing to share when requested.
Art was very sensitive to my concerns of selling a home I had built myself and where my family and I had lived for thirty years. He honestly answered all my questions, candidly made suggestions for presenting the home to potential buyers, and handled the entire process - listing to closing - in a manner that consistently confirmed the decision to let Art handle the transaction.
During the process of finding a smaller home to move into, Art displayed an enormous amount of tolerance and patience. This was literally the first time I had searched for another home, had visited and inspected a lot of potential houses, and had to negotiate and close the deal. I cannot say enough about Art's religious follow-up to questions and tasks, his attitude of always returning phone calls, and his ability to provide reasonable solutions to problems/issues, both real and imagined.
Art was my first choice for both of these transactions and I would not hesitate to ask for his assistance and guidance again.
Having known Art for some time, we knew he was the realtor we needed when we decided to sell our house, and he proved us right. His detailed market research allowed us to set an informed and attainable asking price. His experience-based knowledgable advice as to what needed to be done to get the house ready, along with the outstanding photos he took and posted, resulted in two quality offers and the house being sold after only three weeks on the market. There was one other serious buyer that expressed a real interest in the house while the sale was pending. We also used Art to assist us with finding and then purchasing our new home. Art's expertise and genuine concern for our interests made both our selling and buying experiences as painless and smooth as possible. You just can't go wrong using Art, highly recommended without any reservations whatsoever.
Words cannot adequately express how much we appreciate how Art Johnson tirelessly worked to help us find our home. From the start to the finish, Art worked diligently and passionately to find us the right property. Art has been a realtor for many years, which shows in his expertise and knowledge of the entire process. He was honest about the pros and cons of each home, even at the expense of costing him the sale of the home. We could tell Art was not just trying to make a quick sale, but that he really wanted to find a good match for our family. He was professional, organized, caring, warm, hardworking, encouraging, and patient. He is also a great communicator and advocate. Art always went the extra mile. We highly recommend Art Johnson!

Brad and Julie Robbins
We asked Art Johnson to help up sell our house and buy a new home. He started by going through the old house making suggestions for us to prepare the house for sale. He was upfront and honest with us regarding the market price. With his counsel, we had an accepted offer within a week of listing the house.

The pressure was on to find a place for us to go. He made the time to show us 20+ homes, guide us through negotiations and help us know when we reached a point where the terms of a purchase were not in our best interest.

His patience and persistence paid off when he found us our dream home and was able to negotiate a successful purchase. We couldn't be happier with Art's level of attention and professionalism.

We recommend Art to everyone who is looking for a partner in one of the biggest financial transactions most of us make when we sell or purchase a home.

Mike and Tasha Kelley
I am writing to recommend Art Johnson from FC Tucker in Cumberland. My 89 year old mother finally decided to move closer to us in Northern Indiana. Not only did Art sell her house quickly, he made things much easier for us. He even met contractors at her house(for repairs)on his own time to save us the 3 hour trip there. Also he found the best and most economical service men for us. Besides that, he and his wife Karen are very nice people. Thanks again Art and Karen. You did a fantastic job!!!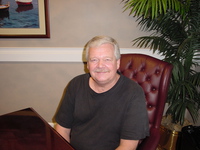 Dear Art,
A few years back you helped my daughter and son-in-law find a home close to us. It was the perfect home for their growing family. We watched closely how your compassion and caring helped them through the process that can sometimes be very complex.
So when it came time for my brothers and sister to sell our mom's home, there was no other choice but you. Again you showed a lot of compassion, caring and most of all patience when closing our transaction. The decision to use you as a realtor was the right decision. You kept me informed on all the details of the transaction along the way. You smoothed out the tricky spots with your years of experience and real estate knowledge.
Thanks again for all your time in getting this deal put together. You are my go-to man when I'm buying or selling a house. When we have property to buy or sell in the future we will think of nobody but you. You are who we will recommend to family and friends as well.

You're truly a blessing to me,

Tom Williams
Art Johnson is a true joy to work with! He is thorough and professional on every level. He has helped up purchase and sell multiple homes over the years. Art's experience, knowledge of the market, and keen sense of what to expect next are a testament to his commitment to excellence. Art is patient and readily available through the entire process of buying or selling a home. We are very thankful for Art's service and dedication and heartily recommend him!
My wife and I were fortunate to find Mr. Art Johnson when searching for a realtor. We found Art to be efficient, organized, competent, and most importantly trustworthy. His straight forward honest approach made us feel comfortable immediately.

The proof is in the pudding and Art sold two rental properties for us in a few short months. We had previously failed to get any offers before Art listed the properties. He gave us his advice and pointers to improve our chances of selling, and it worked.

Art stayed in constant contact by keeping us current on all possibilities and offers. We are extremely pleased with his services and will recommend him unconditionally.

Thank you Art,

John & Gisela Jones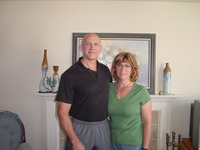 When we made a decision to downsize our home after 19 years, it was important to enlist the help of a realtor we knew we could trust. Our previous experience with Art Johnson made the choice very easy. Shortly after contacing Art, he met with us to get the process started and everything started to move very quickly. Our home sold in only two days. The next step was to find the perfect home for our family. Art really went out of his way to be available on days and times that were the most convenient for us. He spent alot of time and patience as we looked at many different homes in many different areas. Art was always prepared and drew our attention to details we would have otherwise missed. In addition, Art offered very good advice when asked. After we made our decision he always made sure to keep us advised of how things were going and what we would need to do next. The sale of our home and purchase of our new home was one of the easiest things we have experienced, and we truly feel having Art as our realtor was one big reason why. Thank You Art!

Dear Art -
We want to thank you for all the assistance you gave us in finding just the right house for Caitlin to make a home in Indianapolis. You were the perfect realtor for our needs... your patience and perseverance were incredible ! I especially appreciated the way you treated Caitlin as if she were your own daughter purchasing a house. Your thoughtfulness and care have made you a Special person in our lives...no wonder you are such a successful realtor !
~Alice and Caitlin Oestreich
I want to take this opportunity to commend Art Johnson for his excellent realtor service during the sale of my home. Art went over and above all expectations I had from a realtor. Being recently widowed after 57 years of marriage, I found his performance as my advocate a true blessing and comfort. Art kept in constant communication with me every step of the way, returning all calls promptly, making regular progress reports and keeping a positive attitude throughout the entire process. I am so very grateful for his kindness, understanding, patience and expertise. I will recommend Art Johnson without any reservations. He is a man who demonstrates integrity and takes care of his clients. He has a servant's heart and will go above and beyond the call of duty.
My Fiancee and I just went through selling a house and then buying a new house. We signed with a fantastic real estate agent with the F.C. Tucker Company by the name of Art Johnson. This individual was so passionate and sincere in marketing our house and advising us of the best way to do things to maxamize the money we could get. Through this period he was there whenever we wanted to go look at houses and while doing so would always be very up front in telling us of the pros and cons of the property even to the point of costing himself a sale. When we found the house we wanted to buy he really went to work to get us the best possible price and financing. I would strongly recommend Art Johnson to anyone purchasing or selling any real estate. It was a pure pleasure to work with him.

Thank You,

Danny Wilkins
I have had the pleasure of knowing Art Johnson for over 25 years. Art has assisted me in the purchasing, building and selling a few of my homes over the years. Recently, Art helped me with the purchase of my new home in New Palestine, IN, and I am so pleased with the service he provided me. I know from working with Art previously that all I had to do was to give him my wish list and he would help me find the right house to make my new home. From walking through and inspecting the house with me, pointing out odds and ends, to handling all the paper work, the process could not have gone any smoother. I have been in my new home for just over a month now and I absoluted love it! Arts knowledge of the real estate business and all of his contacts have really benefitted me tremendously throughout the years. It was and is a pleasure doing business with Art. I highly recommend Art to assist you with your new home.

Barb
September l, 2012
Dear Art,
Ron and I want to thank you from the bottom of our hearts for making our home purchase and home selling such a positive experience. We feel very blessed to have worked with you. You always kept us up to date regarding feedback and were always there when we needed answers. I hope not to move again in the near future, but if we ever need an honest, responsible realtor, we will be contacting you! Again, thank you for everything you have done for us over the past year. It was a pleasure working with you.

Ron and Marcia Coffey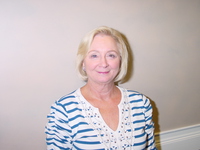 This is my personal recommendation for Art Johnson. Art was our Realtor 20 years ago when we bought our first house. He also helped me with the sale of 2 other houses. Art is very professional and pleasant to work with. He doesn't just stick a sign in the yard and hope it will sell. He was in contact with me on a regular basis to let me know how many "Looks" it was getting on line. Art is not a "9 to 5" guy. It wasn't unusual for me to drive by his office and see his car still in the parking lot after everyone else has gone home for the day. He always went above and beyond for us.

The last house he sold for us took awhile, and I feel that if it wasn't for his experience in the industry, we could have lost our buyer. Art works hard for his clients and I wouldn't hesitate to recommend him.

Sincerely,

Marcia Orr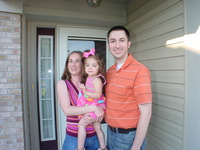 We are writing to express our pleasure with real estate agent Art Johnson, who represented us in the recent sale of one home and purchase of another.

Art guided us through the entire process, from advising what we needed to do to help our house show well, to searching for our new home, making and accepting offers, and closing deals.

There were about half a dozen houses in our neighborhood for sale at the same time we were selling ours, and some had been on the market for a while. Art took excellent pictures of our home and posted an accurate and inviting description on his website and MIBOR - and ours was the first home to sell.

He was very patient with us despite our myriad of questions and wanting to visit many houses in just a few weeks.

There are plenty of realtors out there, but we chose to work with Art because he's personable, honest, and knows the market inside and out.

To reiterate, we are nothing but pleased with Art an his expertise, and we recommend him to everyone.

Corey, Brittney, & Anna Dick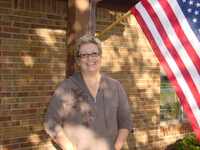 Art,
I would love to express my appreciation for all the support and guidance you gave me during the process of selling my home. Since I've known you for several years, I was very confident that you were the one I needed to go to. I've had the opportunity to be with my daughter and her husband as they worked with you in selling their home and buying another, as well as friends going through this. You were open to listening to their concerns and ideas, always prepared with a plan!
Since my house was built by my lare husband, my emotional attachment was rather huge, yet you were very kind and showed great patience with me. I could not imagine walking through that experience with anyone other than you, my friend.
However ~~ I still would love to have your ring-tone blare out at church~~ I just laugh every time I think of it... "Mission Impossible" ... just like I thought my Closing was going to be, yet , you made it happen !!
Dance with God~
Mary Boothby Webster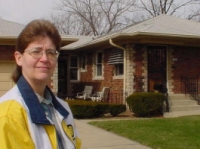 Art,

You most certainly can put my note on your website. I meant every word of it! I really feel that if you were not my realtor, I would not have gotten the house that I did. After working with you it made me realize how much I didn't know about the purchase of a home. During the whole process of buying, and even today--almost 2 years later, the value of your knowledge shows in the house that I now have. I cannot express my thanks enough, but maybe posting this on your website will help others in finding the right realtor. Thanks again, Art!

Lory Ward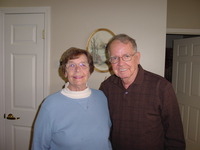 Are You Trying To Sell Your House Yourself ?, Or Using A Realtor No One Ever Heard Of ? Well You Have Tried The Rest, Why Not Try The Best ?
F.C. Tucker Tucker Realtor, Ask For Art Johnson, He's The One !
Richard and Joyce Arthur, A Happy Couple For Selling Our House In Five Weeks !
Thank You Art !